...Rat. Yes, folks, today is the beginning of the year of the rat, the chinese new year. Like last year, I decided to fold what the year is. Last year, as some may remember, I had just started boxpleating and I folded
the pig
. Now, this year, I started a topic on the origami forum titled
Best of Show Rat Contest 2008
, after what Wen Fu Kai called last year's challenge.
For this model, I decided that I probably wouldn't get much out of sitting down and making up my own CP (because I usually get something else...), so I decided to try "stealing" a CP, as Quentin Trollip called it. Also, instead of just searching for a model with the right amount of flaps, I went straight to
Joisel's Rat
. Here is the CP: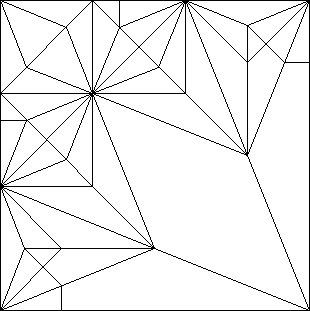 My rat is a bit different than Joisel's. I made mine to have a mouth out of the two flaps at the front, and I also made it walk on all fours. I'm pretty satisfied with how it came out. Maybe I'll try making my own CP later on.