The Chinese new year is coming up on February 14th, and everyone if folding tigers. It seems to me that the Chinese zodiac challenge is the biggest unofficial challenge every year. This year is a bit different because tigers aren't exactly easy to fold, especially if you like color changes like I do. I doodled for a long time with just the stripes and found out that there are three (or maybe more) ways to make stripes. You can use offset reverse folds, spread pleats or use an offset grid. I tried to make tigers with all of these methods, and ended up liking the offset grid the most, even though my tiger didn't end up with legs. Thats why I decided to call it Tiger Pelt.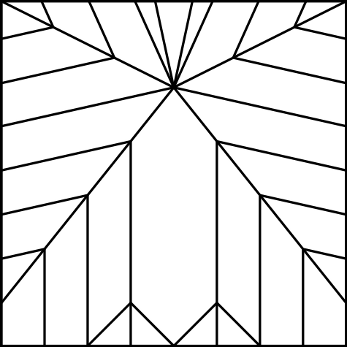 The diagonal lines that make the grid offset starts from the top 1/4 of the square and goes to the bottom 1/8 in the corners. As you can see, it is based on an 8:8 grid. With the head (on the bottom of the CP), you can make all sorts of different things because there are plenty of flaps. I kept it simple and just added a nose, eyes and ears. You can thin the tail and the very top middle part of the model can make another stripe.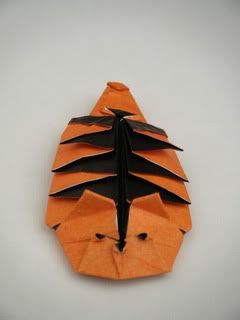 You might also have noticed that I've been playing around with my banner lately. I decided to rename the blog "All Folded Up", because I was finding "All Folded Up in Cupcake Paper" to be too much of a mouthful.