I had some ideas for fruit to submit to the
Fruits and Vegetables challenge
on the french origami forum, and I decided that its probably best to fold one more thing before exams begin (two days!). I decided to try folding a banana, and to base it on other origami bananas that I've seen, such as
this one
by Francisco Javier Caboblanco. I start off with excessive and complicated model, and eventually gave up and used a simple kite base. Even when the model is folded flat, it still has the "curve" of a banana.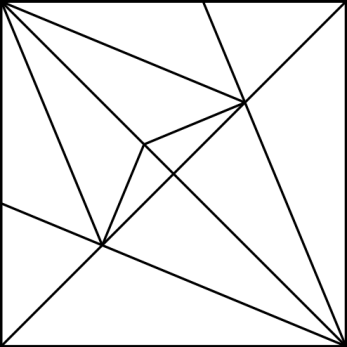 The only real details needed are mountain folds behind on either and and by the peeled part, as well as rounding for the whole model. Good luck!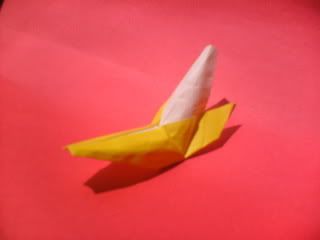 Because I just had to change the CP, and it may have been confusing some people, here are some
diagrams
.