This month's challenge on the english origami forum was
"something microscopic"
, and the guidelines were anything smaller than a flea. I looked around for microscopic things, and eventually found what I wanted: a Dust Mite. I started folding it, and ended up basing it my dog and ant designs, both of which I am diagramming right now. Here is what I ended up with as a CP:
The body needs a lot of folds to get it in the right place, and the mouth needs to be made out of the front flap. Take a look at some dust mite pictures to get an idea of how to shape it.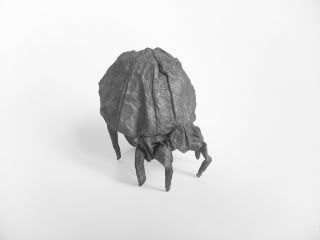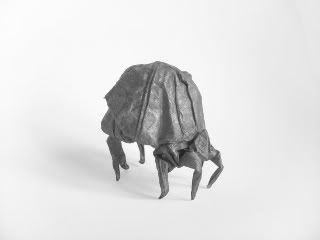 Images edited using GIMP to give that microscopic feel