Keeping along with the African theme, I decided to fold a giraffe. This month's challenge (which I decided upon) is
Horned Animals
. Giraffes do have tiny little horns, so why not make it for the challenge? It took me a couple of tries to get a decent CP, and I ended up with this out of a 32:32 grid:
As you can see, most of the details in the base are for the head and the tail. Hooves can be made if you use the excess paper by the feet. Good luck!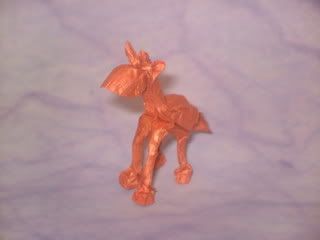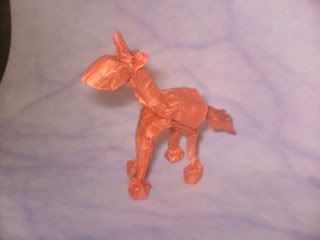 I had to change the name of the model to baby giraffe, seeing as the neck was too short for it to be a fully grown giraffe.