Today, I had a breakthrough in origami that I'm sure that other people have already had. You can (quite easily) convert your boxpleated designs to new 22.5° angle based designs. I had actually been thinking about trying this for a few days, but I wasn't sure that it would really work. However, I tried it out anyway and had myself a new Xylotrupes Gideon!
The original had this CP, from a 16:16 grid: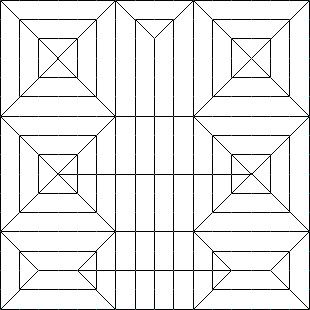 Which I converted to this:
This will certainly change how I design. This shows that now, I can actually design 22.5° angle based models from CPs, because they're so similar to boxpleated models. Hopefully, I'll figure out the small glitches with the conversion, and then I'll be able to design quite easily once again.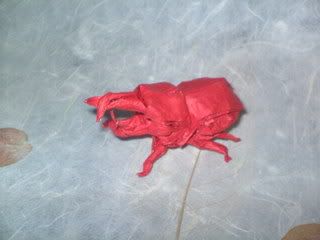 The original design can be found
here
.