I recently came up with an idea for the
Origami Construction System Challenge
on the English forum. A while back, I saw an impossible triangle in an
I Spy book
, and the image stuck with me ever since. Now, I ended up folding that impossible tringle from a square. Here's what I ended up with for a CP, using the idea of Thoki Yenn's Magic Rings:
That CP folds into this model: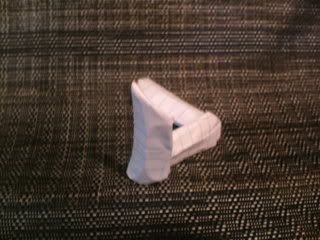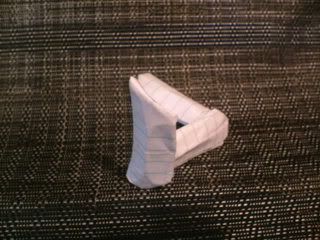 You can also make it look a bit better by folding it out of a rectangle. I folded this out of a 8.5:11 piece of paper: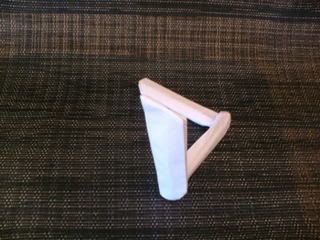 Can't figure it out? I'll give you a hint: It all matters what angle you look at it.