No, I don't mean ears from a rabbit. I'm talking about the small TV antennas that sit on top of your TV and don't do very well. I was inspired to fold this for the
the english forums challenge
by my own rabbit ears, which never give me a very good signal... In fact, sometimes it's hard to even see the TV!
Anyway, this is probably one of my simplest boxpleated designs yet! It's about as simple as boxpleating can get. The model is from a 16:16 grid, and heres the CP: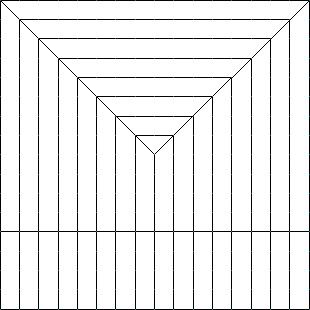 The model needs just a bit of shaping to make the bottom part right, but it's pretty straightforward.