The other day, I met a bug. I kept it in a bottle by the computer for long enough to find out that he was a White Spotted Pine Sawyer. However, I didn't get to take a picture of him. After a couple of days, I let him free. Luckily for him, he hadn't starved.
So today I decided to design one, which proved to be easier said than done. Eventually, I came up with this crease pattern. No changes had to be made to it, the CP worked perfectly. It is from a 32:32 grid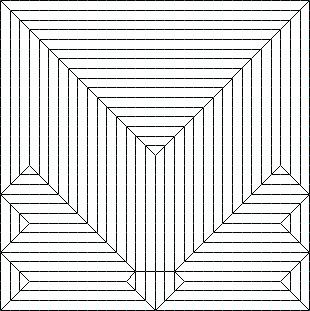 All thats needed is a fold to get the body shorter, and a bit of color changing for the little white spot on its back.