Well, I made the CPs for all the variations of my man design(except for the flying one, because thats out of the same base as the original man). And here they are:
Swordsman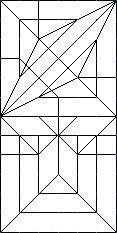 Man with Two Extra Arms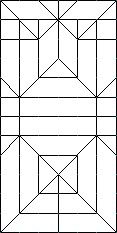 Man Running Quickly

(The CP can continue and be as long as you want)
Man Petting Dog
Six-legged Man

High Five!
These CPs go to show you how easy it is to create a variation. You can put pretty much anything onto the design, all you have to do is change the size of the rectangle and use a 6:6 grid. Good luck!